Show the African Violet grower in your life that you care with these thoughtful and unique gifts for holidays and special occasions. From practical tools to decorative items, I've hand-picked these fantastic gifts to ensure your loved ones can enjoy the beauty and benefits of African violets in every way possible.
Best African Violet Gift Summary
1. African Violet Plant Food Fertilizer – Perfect for Any Grower
2. Super Sharp Pruning Shears – Ideal for Maintenance & Care
3. Multipurpose Root Supplement – Great for Stressed Plants
4. The Last Houseplant Book You Will Ever Need – Great for Avid Readers
5. Houseplant Leaf Shine Spray – Best for Busy Plant Parents
6. African Violet French Earrings – Best for Jewelry Lovers
7. African Violet Collection Log – Best for First-Time Growers
8. Self-Watering African Violet Pot – Best for Dry Growing Environment
8 Best African Violet Gifts Reviewed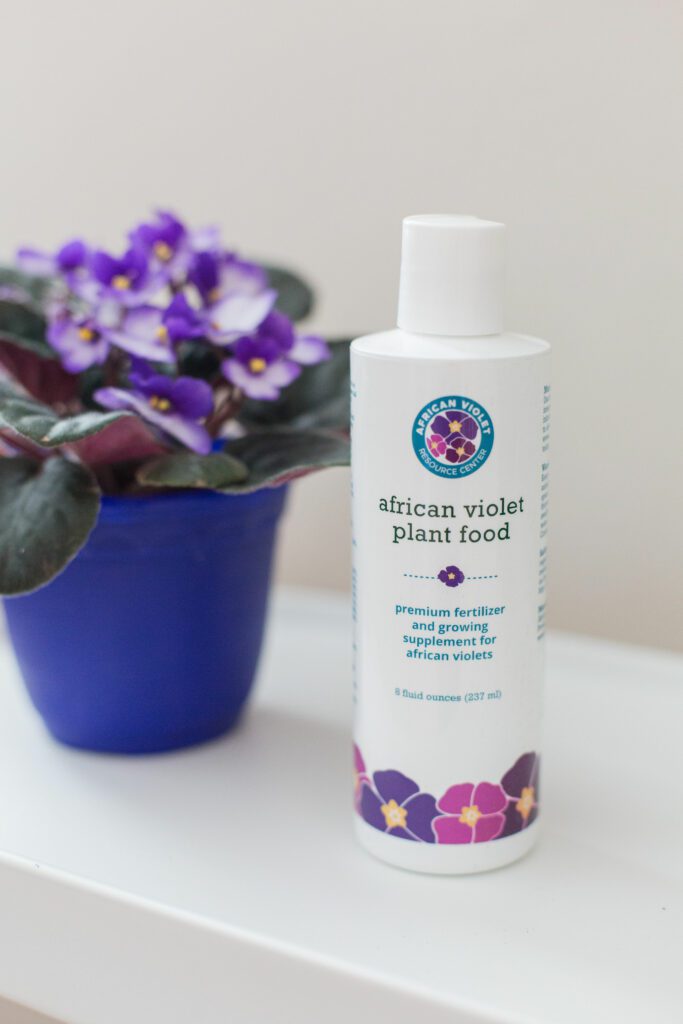 Pros:
Promotes hearty rooting & vibrant blossoms
Vitamin & nutrient rich formula
Up to a year of feedings per bottle
Stores easily in any cabinet, shelf, or shed
Why I Chose This African Violet Gift
You can never go wrong with giving the gift of a healthy and beautiful African violet, and this plant food fertilizer will ensure just that. Suitable for all growers, from experienced to beginners, this formula guarantees healthy, vibrant growth and is as easy to use as it is effective.
Features & Benefits
Each 8oz bottle contains the ideal NPK ratio African Violets need to thrive: 3% nitrogen, 3% available phosphate, and 3% soluble potassium.
The formula is boosted with a unique biostimulant blend of sea kelp and humic acid, ensuring plants get the specific nutrient profile needed to grow strong and healthy.
With its ready-to-use formula added to a regular watering routine, any recipient of this gift can enjoy the benefits of having lush and blooming African violets all year long.
African Violet Plant Food Specs
Size: 8 ounces
Benefits: Supports healthy growth and blooming
Formula: NPK ratio of 3-3-3 with biostimulant blend
Directions: Mix one teaspoon with regular watering every 1-2 weeks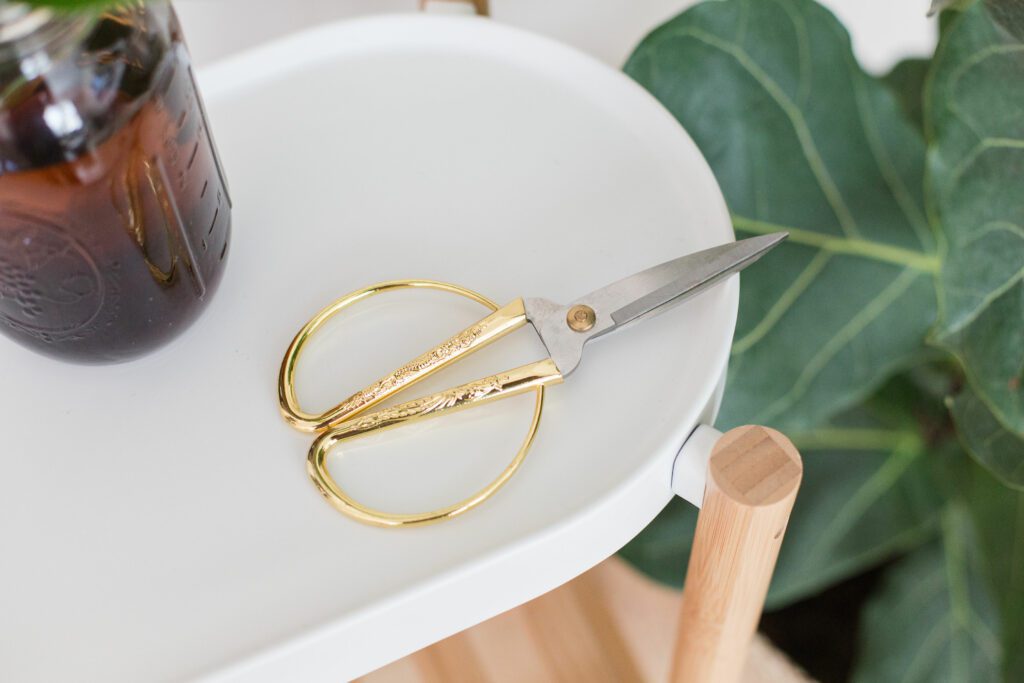 Pros:
Rust-resistant, stainless steel blades
Pain-free plant pruning & maintenance
Suitable for righties & lefties
Stylish, wide gold handle
Why I Chose This African Violet Gift
Maintenance and care are crucial to growing healthy African violets, and these pruning shears make the task easy and pain-free. Whether your loved one is a seasoned expert or just starting out, this tool will ensure their plants are well-maintained and thriving.
Features & Benefits
The 2.75″ blades are made from stainless steel, making them resistant to rust and ensuring they will stay sharp for years to come.
An ergonomic design of the handles allows for comfortable use by both right-handed and left-handed individuals, a vital aspect if the recipient suffers from hand or wrist pain.
The stylish gold handle adds a touch of elegance to the tool, making it an attractive addition to any gardening tool kit.
Super Sharp Pruning Shears Specs
Size: 9.5″ x 5″ x 0.35″ (4.3 ounce weight)
Benefits: Pain-free pruning & reliable maintenance for right-handed or left-handed users
Use Cases: Pruning, trimming, propagation of spent and damaged plant systems
Materials: Heat-tempered stainless steel & zinc alloy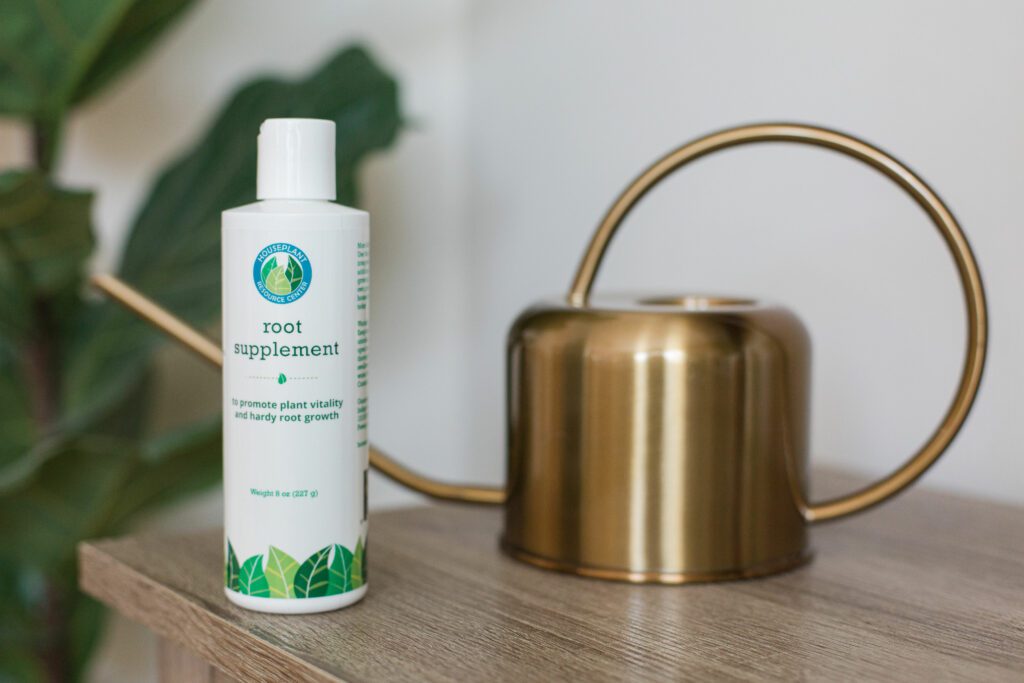 Pros:
Promotes healthy roots, stems, & leaves
Fights & prevents root rot
Easy-to-use formula
Contains no harsh chemicals
Why I Chose This African Violet Gift
The process of caring for African Violets can leave them stressed and vulnerable to diseases like root rot. This root supplement is a thoughtful gift that will help the recipient maintain healthy plants, regardless of any stresses they may encounter.
Features & Benefits
This African Violet Root Supplement combines two blends – one for soil-dwelling microbes and one for the plant itself – to ensure strong roots, stems, and leaves.
Its unique formulation ensures fast-acting results that can be seen in as little as 24 hours, a blessing for stressed plants needing immediate help.
Because it contains no harsh chemicals, it's also safe for use on any houseplant the recipient owns, including monstera, pothos, fiddle leaf fig, and bonsai trees.
Multipurpose Root Supplement Specs
Size: 8 fluid ounces
Ingredients: Proprietary blend of beneficial microbes and nutrients
Directions: Use with regular watering routine every week or two
Use Cases: Disease prevention, propagation promotion, plant shock & stress relief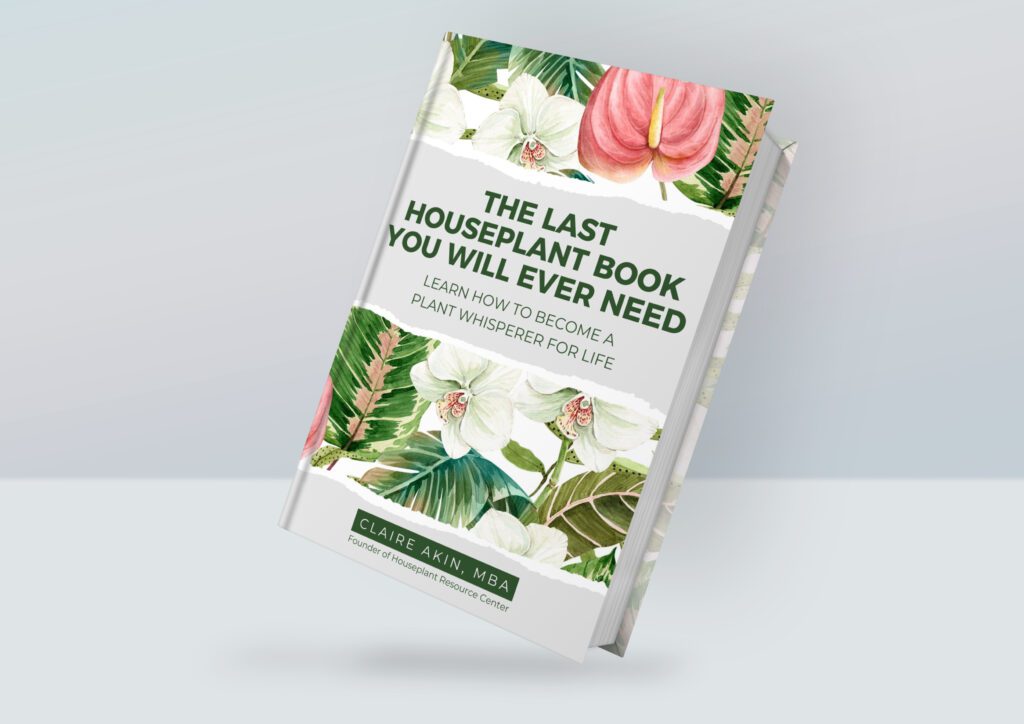 Pros:
Practical & intuitive growing tips
Available in print & ebook formats
Great for any library or coffee table collection
Fun & easy-to-read
Why I Chose This African Violet Gift
Gardening books are always an excellent option for plant lovers, and "The Last Houseplant Book You Will Ever Need" is no exception. With its practical and easy-to-understand tips, it's perfect for any reader looking to expand their knowledge on how to grow houseplants successfully, especially African Violets.
Features & Benefits
Drawing from my personal experience in African Violet care, this book covers everything from the basics of plant anatomy to troubleshooting common problems to bonding with your plants.
It also covers unique tips and tricks for successful propagation, making it a valuable resource for any African Violet grower.
Available in print and ebook formats, this book is accessible to all readers, whether they prefer the traditional experience of holding a physical book or scrolling through digital pages.
The Last Houseplant Book You Will Ever Need Specs
Pages: 149 pages
Formats: Print & ebook
Topics Covered: Plant anatomy, care tips, common issues & solutions, intuitive growing
Audience: Beginners to experienced growers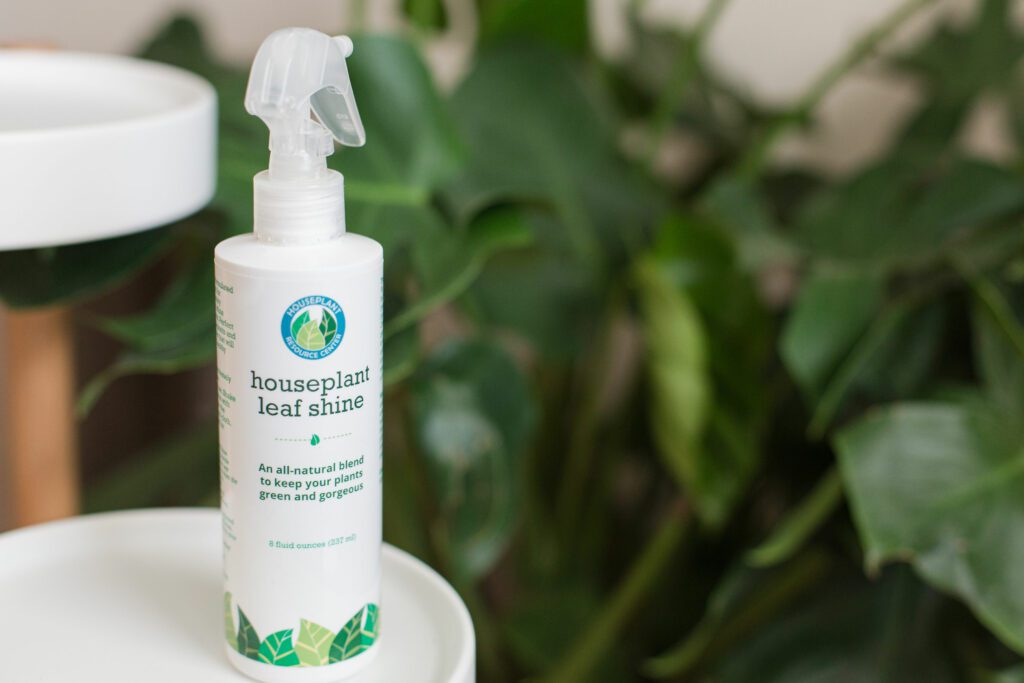 Pros:
Instantly shines leaves for a healthy appearance
Prevents dust build-up on foliage
Easy-to-use spray bottle
Safe for all houseplants, including African Violets
Why I Chose This African Violet Gift
As much as plant lovers may want to, they can't always devote time to carefully cleaning and polishing each leaf of their beloved plants. This leaf shine spray is the perfect solution for busy plant parents, quickly restoring their plants' healthy appearance with minimal effort.
Features & Benefits
This leaf shine spray instantly shines leaves and prevents dust build-up on foliage, ensuring every leaf of an African Violet stays clean and pristine.
The easy-to-use spray bottle makes it a hassle-free process to apply as needed without the risk of over-saturating the plant or making a mess.
And most importantly, it's gentle enough for use on all houseplants, including sensitive African
Violets.
Houseplant Leaf Shine Spray Specs
Size: 8 fluid ounces
Ingredients: Yucca, chitosan, sea kelp
Directions: Shake well before use & spray
Use Case: Enhance shine, protect from pests & disease, prevent dust build-up
Pros:
Stylish & unique design
Handmade by a small business
Made with hypoallergenic materials
Perfect for everyday wear or special occasions
Why I Chose This African Violet Gift
These African Violet French Earrings are the perfect gift for any jewelry lover who is also a plant enthusiast. Their shiny design and vibrant color will surely catch the eye of anyone who sees them, making them a perfect accessory for any occasion.
Features & Benefits
Crafted from sterling silver and fitted with a pink crystal bead, these earrings are stylish and unique. The charms are small and lightweight, ideal for everyday wear or dressing up for a special occasion.
African Violet French Earrings Specs
Materials: Sterling silver, enamel, and pink crystal beads
Size: 0.62 x 0.5 x 0.12 inches (HxWxD)
Includes: Gift card box, rubber ear nuts, and optional gift wrapping
Use Case: Everyday wear, special occasions, gift-giving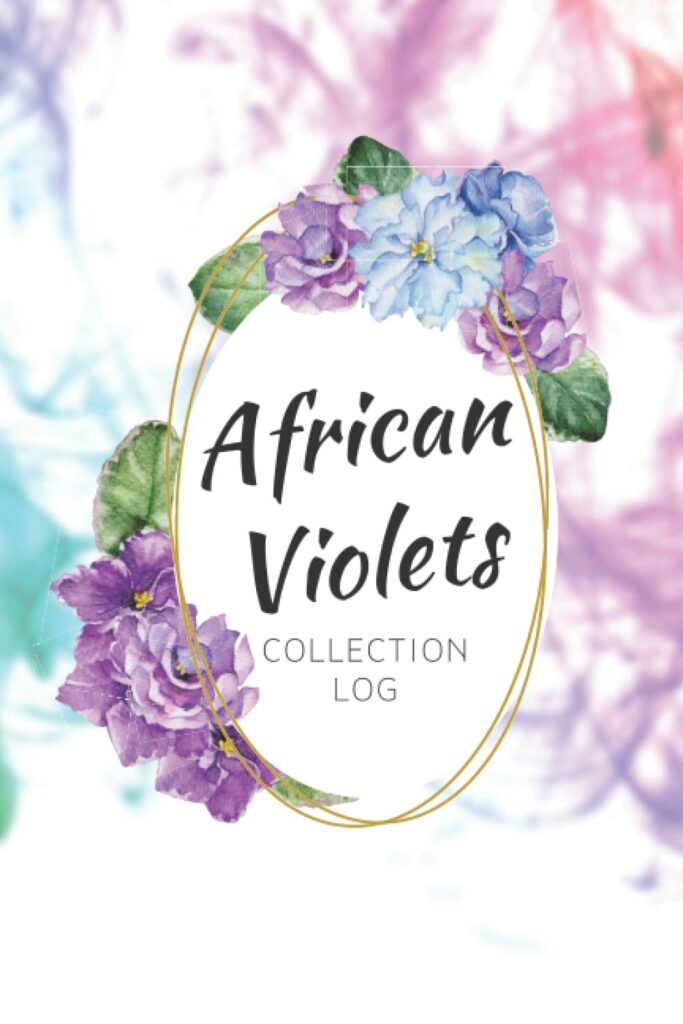 Pros:
Easy-to-use template for tracking plant collection
Compact, lightweight design for easy storage
Provides space for recording plant names, purchase dates, and care notes
Double-sided pages with enough space for over 100 entries
Why I Chose This African Violet Gift
For first-time African Violet growers just beginning to build their collection of these beautiful plants, a collection log is an essential tool and the perfect gift to help them stay organized.
Features & Benefits
This African Violet-themed collection log has 100 pages of writing space, wish lists, and note sections. The 6×9 inch log features a durable cover that illustrates beautiful African Violets against an airy abstract color scheme.
African Violet Collection Log Specs
Size: 6×9 inches
Pages: 100 double-sided pages
Design: High-resolution images with abstract backgrounds
Extra features: Wishlist & note sections, front and back covers for protection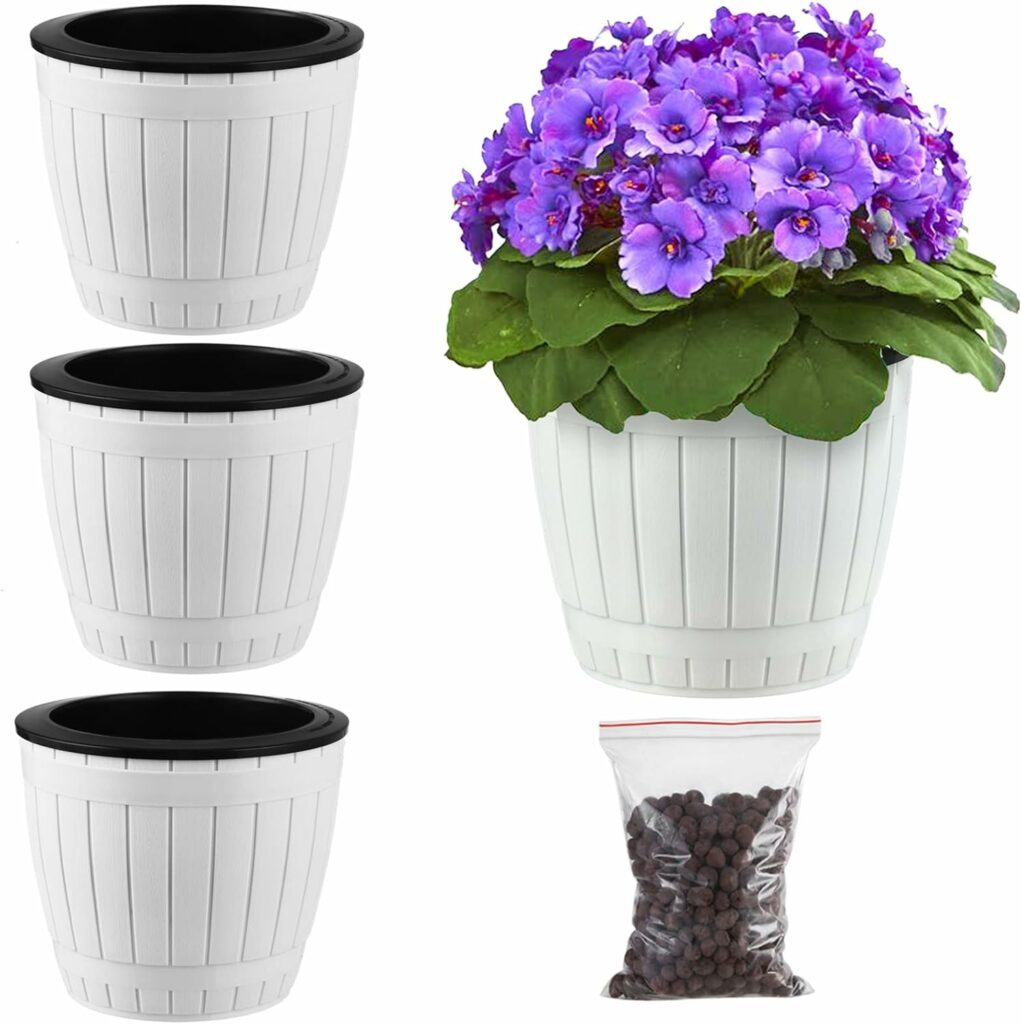 Pros:
Saves time & ensures even watering
3-pack of modern white pots
Fits multiple species of small houseplants
Easy setup & use
Why I Chose This African Violet Gift
Whether the recipient lives in a dry climate or simply has trouble remembering to water their plants regularly, this self-watering African Violet pot is a game-changer. It takes the guesswork out of watering and ensures that these delicate plants get proper hydration.
Features & Benefits
The set includes three modern white pots with a self-watering wick design that keeps the soil moist for up to two weeks. Each pot is 7.1 inches in diameter and 6.1 inches in height, making it perfect for growing small houseplants like African Violets and orchids.
Self-Watering African Violet Pot Specs
Quantity: Set of 3 pots
Size: 7.1 x 6.1 inches (Diameter x Height)
Color: White
Watering Mechanism: Cotton rope
Get The Perfect Gift For the African Violet Enthusiast In Your Life
Stop worrying about what to get the African Violet lover in your life, and use this guide to find the perfect gift that will surely make their day. Whether they're a busy plant parent, jewelry lover, first-time grower, or struggling with a dry growing environment, there's something on this list that will meet their needs and bring them joy.
Want more tips on the best gifts, products, and learning resources for plant enthusiasts? Sign up for our newsletter and always be ready to make someone's day with the perfect plant gift.